Source code study¶
Version History

| Date | Description |
| --- | --- |
| Mar 3, 2020 | add FreeBSD, some fpga stuff |
| Feb 4, 2020 | add io_uring, firecracker |
| Jan 31, 2020 | Add some good stuff |
| Jan 18, 2020 | Initial |
Beautiful code is art. Recently I started forking good open source code into my own Github account and started casual reading and taking notes. In general, GNU projects are very hard to read, they have their own coding style which isn't for everyone. My personal favorite is linux kernel coding style, and many linux-related projects follow this, e.g., CRIU, rdma-core.
Either way, happy hacking!
Misc¶
Projects supporting our day-to-day work without us realizing it.
Operating Systems¶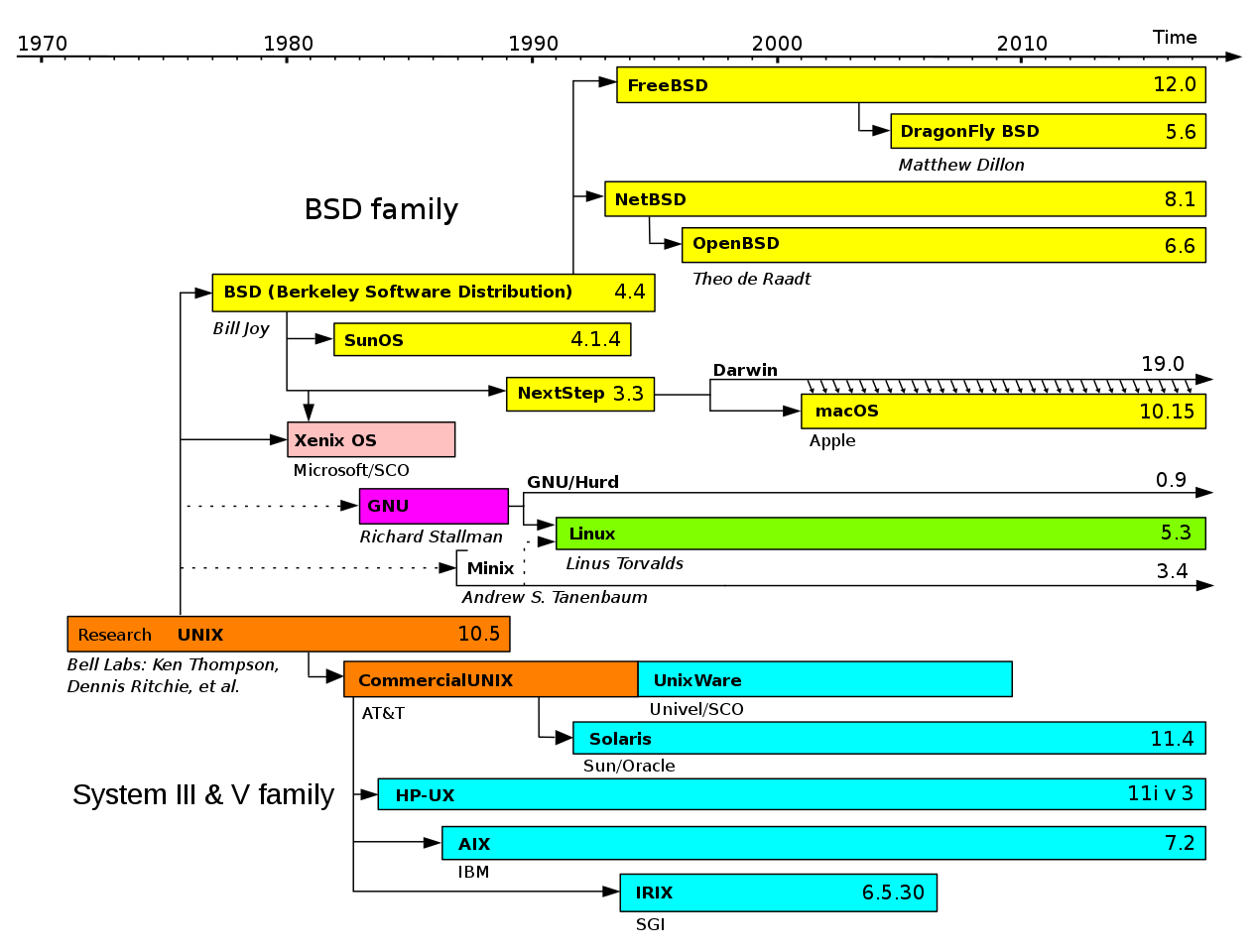 (Image source: https://commons.wikimedia.org/wiki/File:Unix_timeline.en.svg)
Virtualization¶
Compilers¶
Firmware¶
I'm obsessed with firmware projects, maybe because that's where I got started. First it's SeaBIOS, the default one used by QEMU. Then UEFI, something I have never used (!).
FPGA¶
Web Servers¶
Key Value Stores¶
Point of interests: 1) in-memory, and can it extend to use disk/ssd? 2) persistence support 3) network support
RDMA and More¶
Comments