On Open-Source Firmware Systems Landscape¶
Version History

| Date | Description |
| --- | --- |
| May 6, 2020 | Initial Version |
I'm obsessed with firmware projects, maybe because that's where I started. First it's SeaBIOS, the default one used by QEMU. Then UEFI, something I have never used (!).
There are a lot open-source firmware projects. I was trying to understand their relationship. After some research, I drew the following landscape figure.
If you are using a normal laptop or desktop, chances are, none of those firmware is used. Normally machines are shipped with commercial firmwares.
To me, I like SeaBIOS project the best. It's simple and can boot everything we need. (For example, Linux, LegoOS as well).
Bottom-up:
Coreboot/Libreboot/UEFI: for motherboard init, e.g., init memory controller.
UEFI/BIOS
GRUB2/U-Boto: Bootloader
OS
The landscape: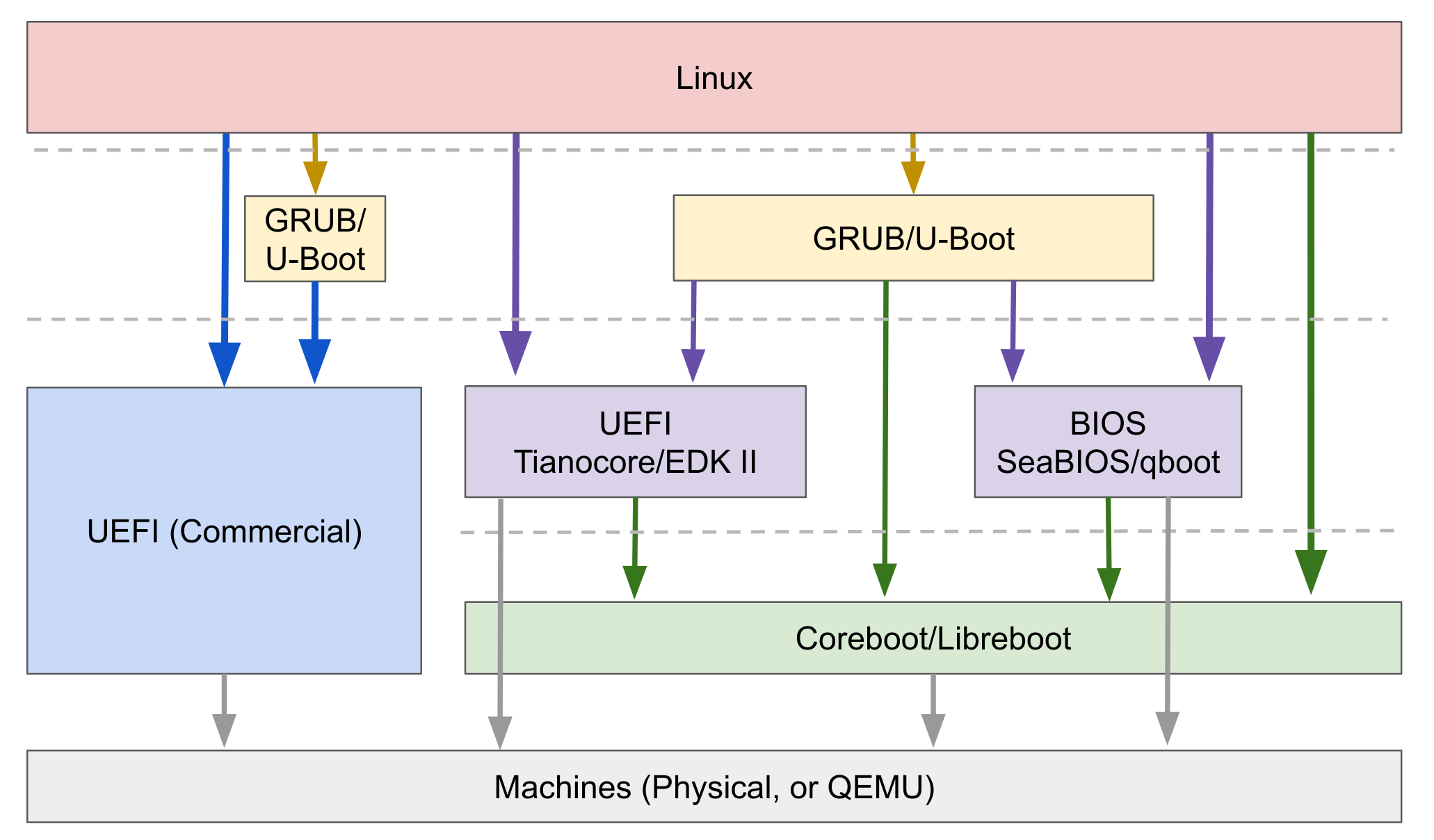 ---
Last update: June 2, 2020
Comments