1. Source Code Study¶
Version History

| Date | Description |
| --- | --- |
| Jun 2, 2020 | Add librcu |
| Apr 26, 2020 | Add wayland, X, gnome, gtk etc |
| Apr 10, 2020 | add graphics section |
| Apr 6, 2020 | add verbs perftes |
| Mar 3, 2020 | add FreeBSD, some fpga stuff |
| Feb 4, 2020 | add io_uring, firecracker |
| Jan 31, 2020 | Add some good stuff |
| Jan 18, 2020 | Initial |
Beautiful code is art. Recently I started forking good open source code into my own Github account and started casual reading and taking notes. This page links to all of them.
Happy hacking!
1.1. Nutritions¶
Projects supporting our day-to-day work.
GNU glibc: libc, elf, and dynamic linker

It is the default C library used by almost everyone
It includes ld.so, the dynamic linker
I wrote some notes about GOT/PLT and explains what has happend before main() is called.

GNU binutils: gas, static linker, and more

This repo has a lot commands like as, ld, objdump, nm and so on
ld is static linker and I like the magic of its linker script
I guess another useful repo is elfutils

Unix Commands

Of course almost all other listed repos in this section have some sort of commands. But they are not essential. The following repos have the essential UNIX commands like ls, cat. It's not possible to go through all of them. But rather, I think they serve as references when we want to know how certain things are implemented (e.g., how dmesg get kernel log).
FreeBSD and its friends

Tools
Editors
Network
C for life

Some small and useful C projects
cJSON: A lightweight JSON parser in C.
userspace-rcu: A userspace RCU implementation library.

Outliers
1.2. Operating Systems¶
illumos - This is a fork of Oracle Solaris OS.
BSD: these repos have everything you can think of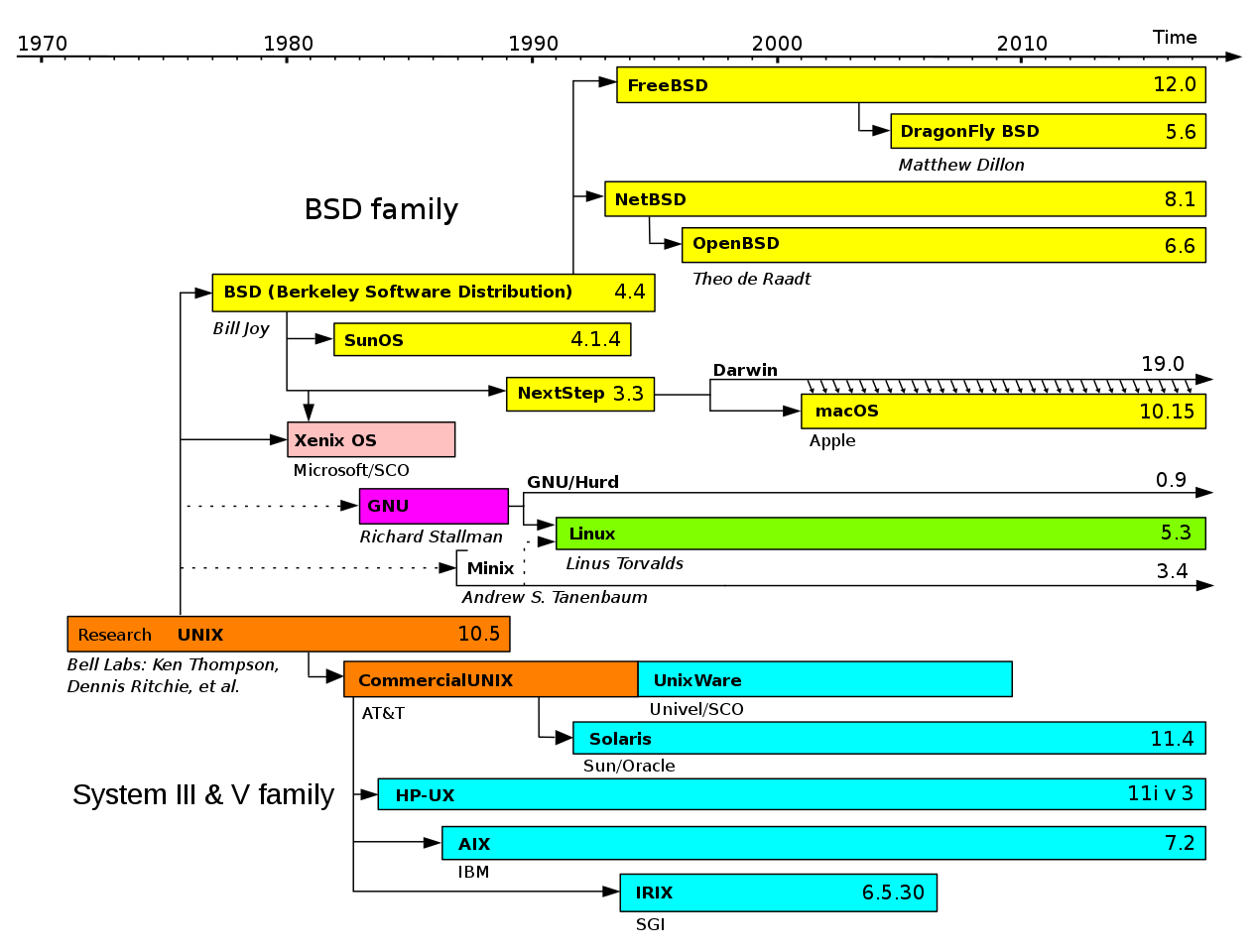 (Image source: https://commons.wikimedia.org/wiki/File:Unix_timeline.en.svg)
1.3. Virtualization¶
1.4. Compilers¶
1.5. Firmware¶
See here: http://lastweek.io/notes/source_code/20200506-on-firmware-softwares/.
The open-source firmware landscape: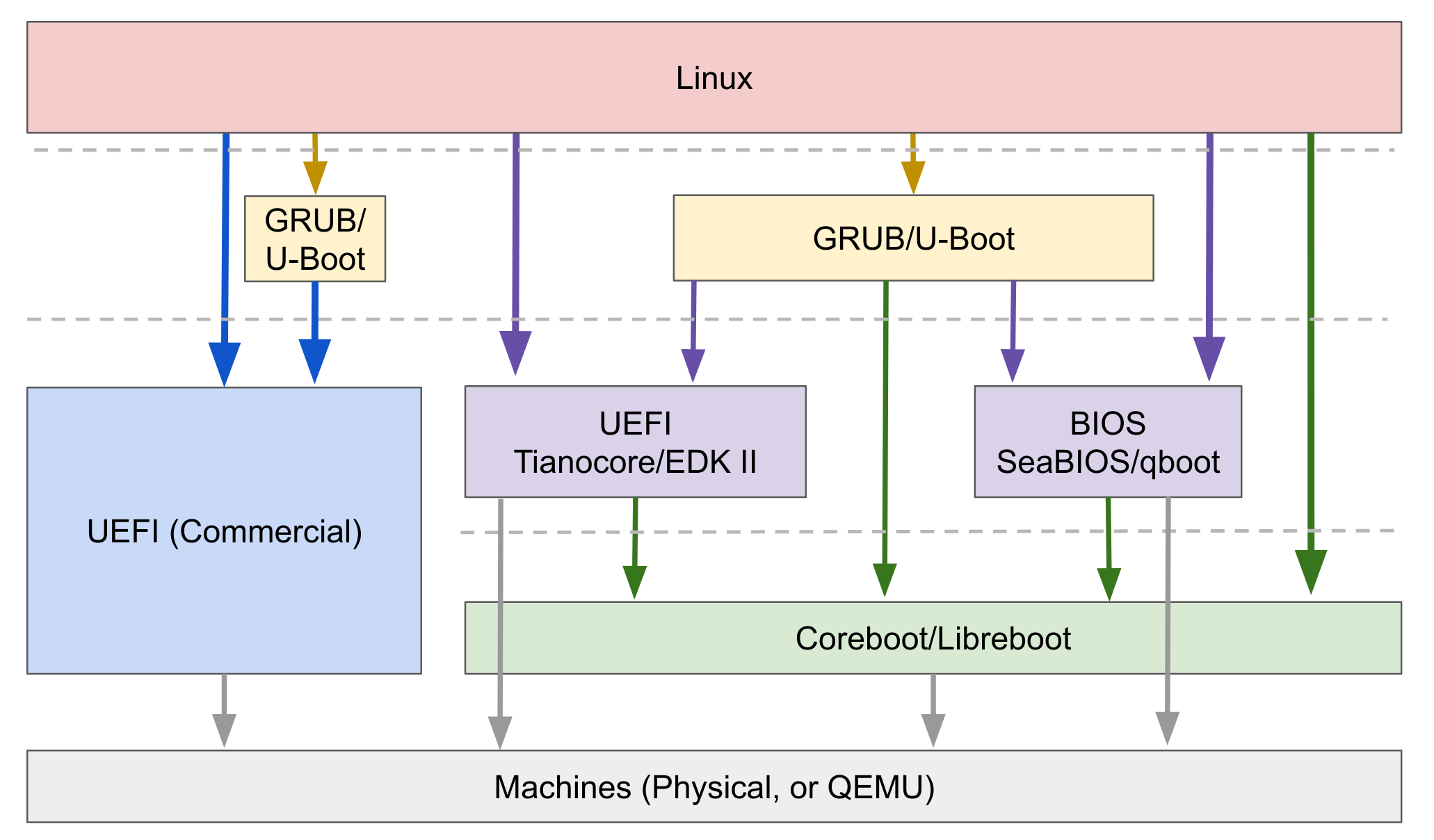 1.6. FPGA¶
Partial Reconfiguration
Network
Simulation, Synthesis, and P&R

Icarus iverilog. iverilog is a compiler that translates Verilog source code into executable programs for simulation, or other netlist formats for further processing man page.
VMware Cascade. Just-in-time compilation for Verilog, what a brilliant idea.
Verilog-to-routing.

Synthesis (ODIN II)
Logic Optimization & Technology Mapping (ABC)
Placement and Route (VPR)
1.7. Web Servers¶
1.8. Key Value Stores¶
Point of interests: 1) in-memory, and can it extend to use disk/ssd? 2) persistence support 3) network support
1.9. Databases¶
1.10. RDMA and More¶
See here: http://lastweek.io/notes/source_code/rdma/
1.11. Graphics¶
More here: http://lastweek.io/notes/source_code/20200501-on-graphic-softwares/
This figure shows the software landscape: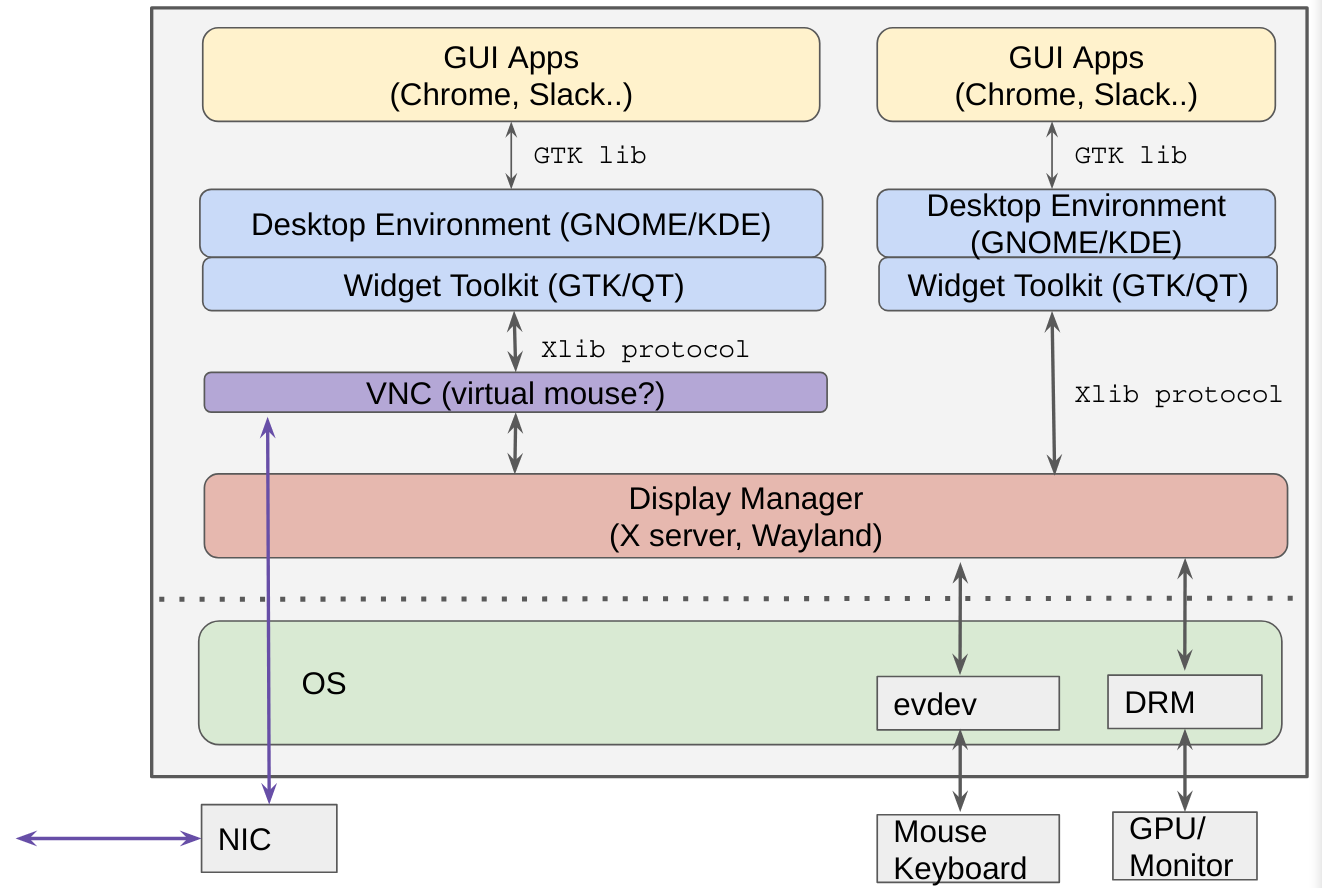 ---
Last update: June 2, 2020
Comments