Home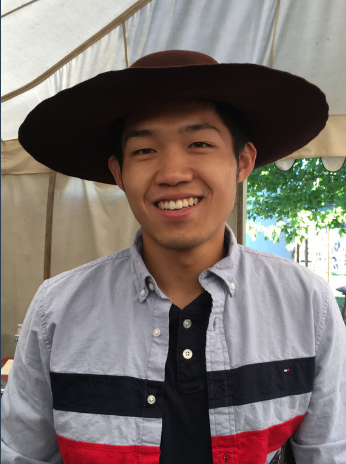 Hello! I'm Yizhou Shan, a Ph.D. candidate at University of California San Diego, advised by Prof. Yiying Zhang. I am a member of UCSD Wuklab and UCSD SysNet. I was a Purdue Boilermaker during 2016-2019.
Contact: ys AT ucsd DOT edu
I'm on job market! My CV.
Research News
Conferences¶
I work on distributed system, networking, OS, hardware (FPGA), and their intersections. I'm getting into Confidential Computing, ML, and database recently.
Full list at Google Scholar.
Disaggregating and Consolidating Network Functionalities with SuperNIC
Yizhou Shan, Will Lin, Ryan Kosta, Arvind Krishnamurthy, Yiying Zhang
Preprint Under submission
Clio: A Hardware-Software Co-Designed Disaggregated Memory System
Yizhou Shan, Zhiyuan Guo (co-first authors), Xuhao Luo, Yutong Huang, Yiying Zhang
To appear at ASPLOS '22 Preprint Code

Disaggregating Persistent Memory and Controlling Them Remotely: An Exploration of Passive Disaggregated Key-Value Stores
Shin-Yeh Tsai, Yizhou Shan, Yiying Zhang
USENIX ATC 2020 [Paper] [Code] [Slide] [Short-Talk] [Full-Talk] [Keynote]

Storm: a fast transactional dataplane for remote data structures
Stanko Novakovic, Yizhou Shan, Aasheesh Kolli, Michael Cui, Yiying Zhang, Haggai Eran, Liran Liss, Michael Wei, Dan Tsafrir, Marcos Aguilera
ACM SYSTOR 2019 (Best Paper Award) [Paper] [Slide] [Talk]

LegoOS: A Disseminated, Distributed OS for Hardware Resource Disaggregation
Yizhou Shan, Yutong Huang, Yilun Chen, Yiying Zhang
USENIX OSDI 2018 (Best Paper Award) [Paper] [Code] [Slide] [Keynote-iCloud] [Talk]
Workshops¶
Posters¶
Lego: A Distributed, Decomposed OS for Resource Disaggregation PDF
Yizhou Shan, Yilun Chen, Yutong Huang, Sumukh Hallymysore, Yiying Zhang
Poster at SOSP 2017

Disaggregated Operating System PDF
Yizhou Shan, Sumukh Hallymysore, Yutong Huang, Yilun Chen, Yiying Zhang
Poster at SoCC 2017
Social¶
---
Last update:
November 16, 2021